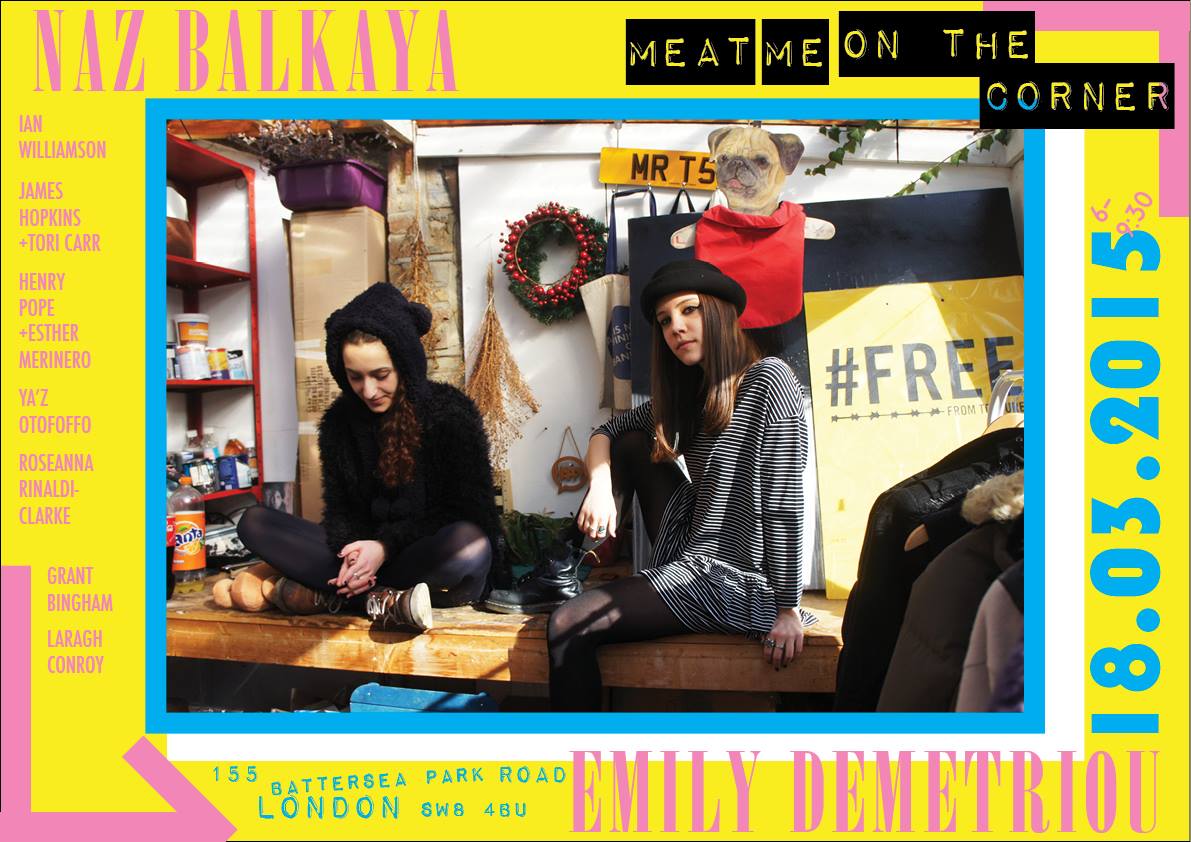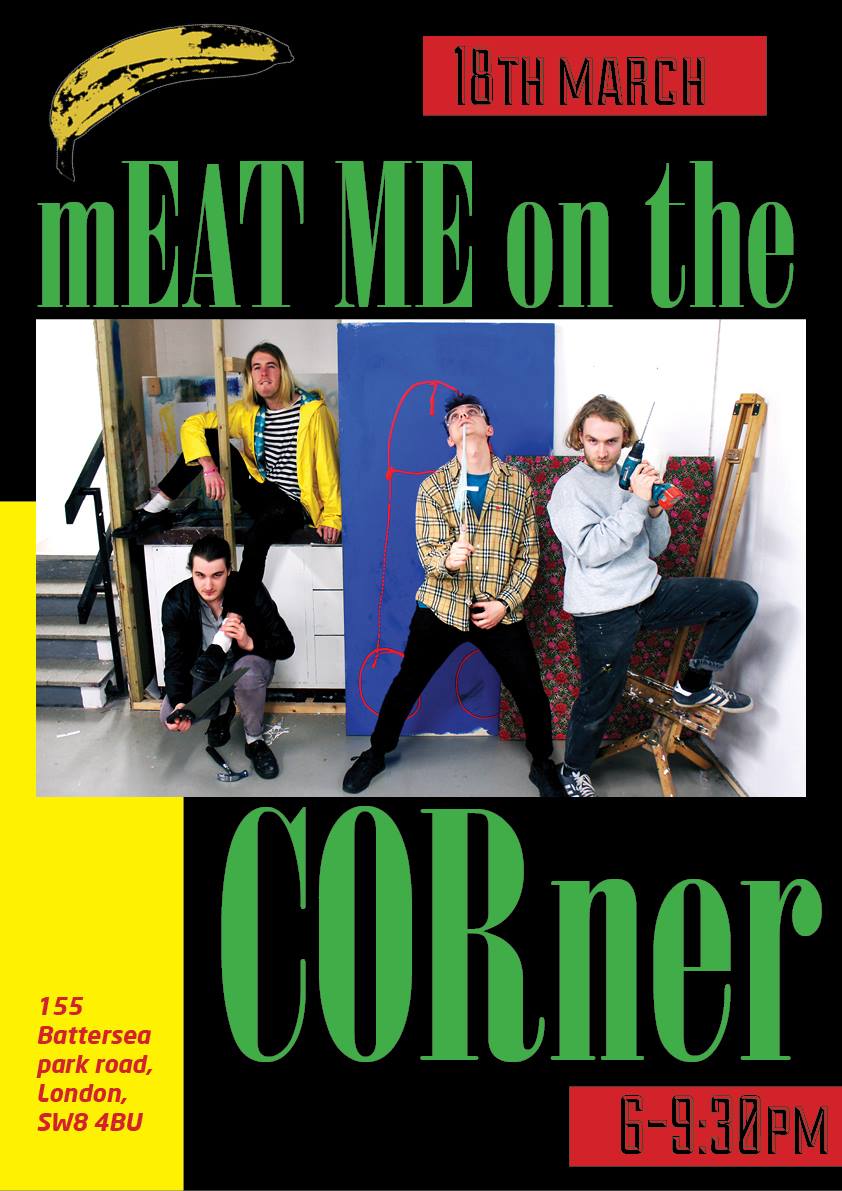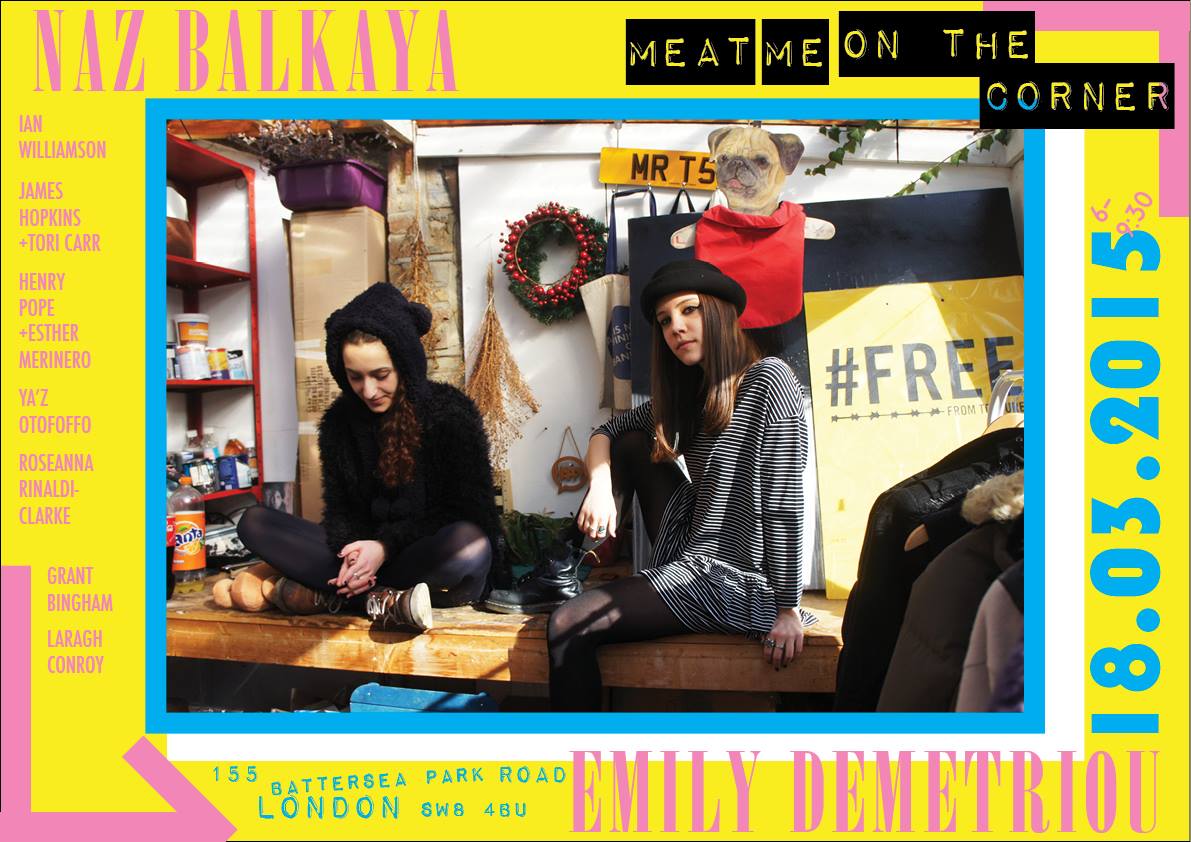 mEAT ME on the CORner
Curated by Panıcattack Duo
At Gallery On The Corner, Battersea, LONDON
18th of March, 2015
Artists:
Grant Bingham // Ian Williamson // Laragh Conroy // Roseanna Rinaldi-Clarke // Ya'z Otofoffo // Henry Pope & Esther Marinero // James Hopkins & Tori Carr // Panıcattack Duo
We are all as HUNG-over as You are. Lonely selfies constructing our identities into post-human bodies…double clickin your ex-girlfriend's face, sharing a cigarette with your gender. KILL your senses! That's what WE say. It's not about how people observe you, but how you observe yourself.
Are you listening?
'SLAP' How about now?
It's been four years and she still wears MY t-shirt to bed. I don't even follow her blog and I still know what she's up to! I'm lying down; I turn up my headphones and forget the whole thing. The three S's: sweat, salt and shower. Do we have your attention? Yes, well… we are SICK of TALKING, NO MORE DIALOGUE!
Written by Grant Bingham