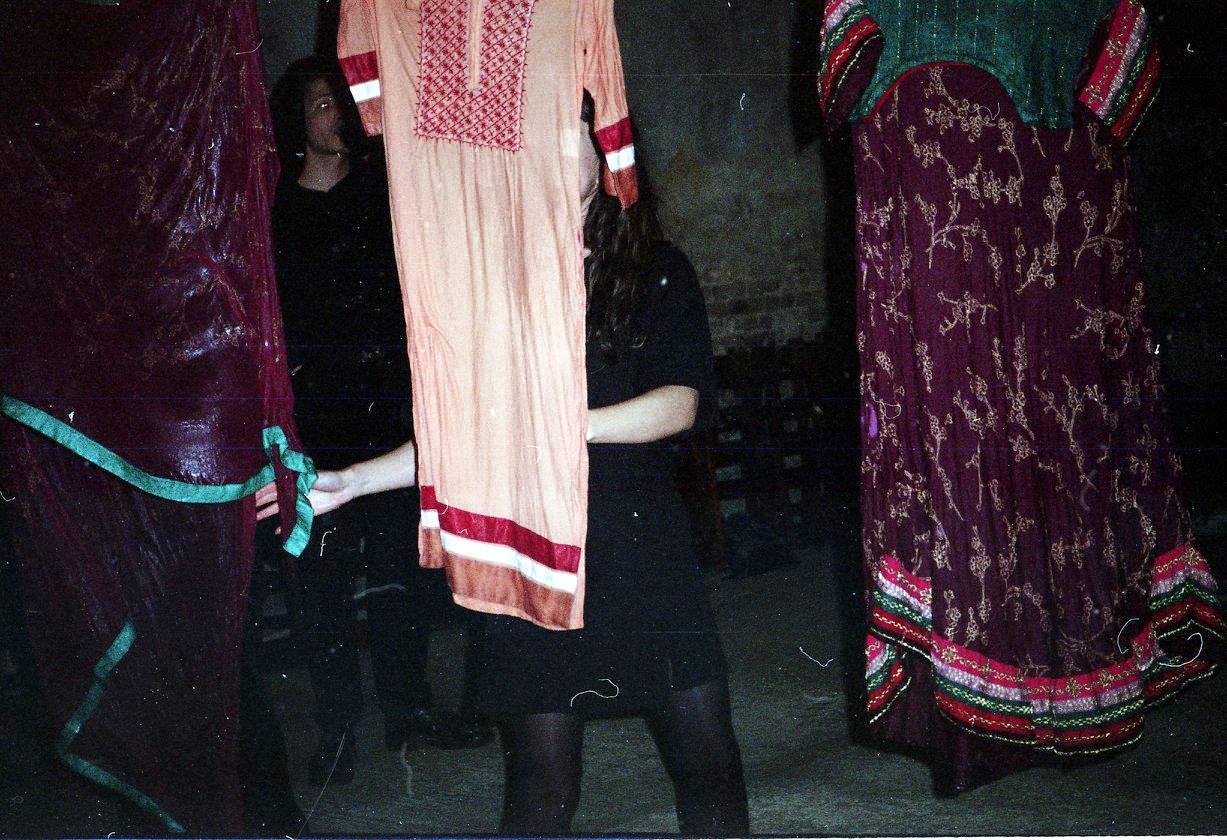 Razzmatazz Vol.4 An All Female Performance Show
Curated by Panicattack Duo and Dagmar Glausnitzer-Smith.
Razzmatazz Vol.4 :: An All Female Performance Happening
19th of March 2017
At Asylum, Peckham, LONDON
Artists:
Anniken Weber (NOR) // Charlotte-Lily Tomlinson (UK) // Colette Patterson (UK) // Cristiana Zeta Rolla (ITA) // Dagmar I. Glausnitzer-Smith (GER) // Ekin Bernay (TUR) // Gülhatun Yıldırım (TUR) //
Katie Louise Vowles & Xenya Genovese (UK) // Liz R Ord (UK) //
Lizzie Masterton (UK) // Panicattack Duo (TUR,CYP) // Zen Khalid (UK)
Today, non-belonging determines the feeling of uncanniness. One's disorientation, uncertainty and 'disconnected status' is a fragile sense of position in the world; a crisis of self.
What we are bringing in to question at this exhibition is the status of the female and her non-belonging in the retrograding and unapologetic political climate, currently experienced all over the world.
After a summer of Brexit, followed by the winter of the US elections. Ispired and in memory of respected and beloved John Berger::
We are gathering 12 female artists from all over the world, each facing their own uncanny, to make a cultural, social, political or personal statement. We are gathering artists standing up for their views and opinions, strong and fearless intellectuals; artists who need and want change.

Poster by Selin Tamer
Trailers by Laragh Conroy
Documentation by Simone Scalioti and Xenia Genovese
☾RAZZMATAZZ is a platform for artists coming from varied backgrounds and disciplines to perform live action relating to their own practice. It is a sequence of exhibitions/ happenings which take place in different locations twice a year, during October and March. Each sequel has its own subject matter, questions and manifestations, where through open call or invitation a collective of artists is created that reflect on the matter. The series was created in October 2015 by established German artist Dagmar I. Glausnitzer- Smith and emerging duo collective Panicattack, because of the urge to experiment and the lack of performance art platforms for young, up and coming artists.